Buried among other shops in the Kona Marketplace, we had passed Holy Donuts while searching for breakfast places. Their humongous donuts on display had called out to me ever so invitingly.
And without a doubt, I returned the call. I liked their storefront, blue car with a quote on the side, neat design?.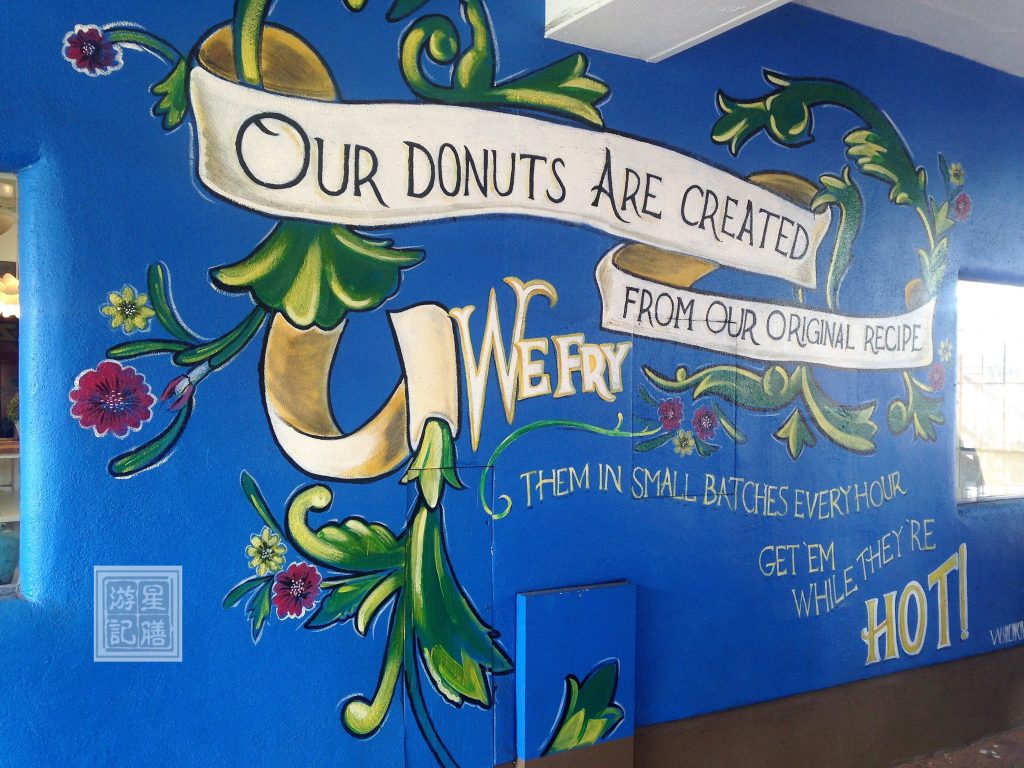 When you step in the shop, there was two full display of mega-donuts and fritters.
Their donuts were on the pricier side, $5.75USD and up per donut. But then again their donuts were massive, almost the size of my face?! And my face is not small. If there was a chart for face size, it would be at the larger end?. There were so many tantalizing novel and classic flavours to choose from. After a long tough debate, I decided on the crème brûlée one.
Sorry for the blurry headshot, I think I was too excited to dig in that my hand got shaky. But O-M-G, the donut was heavenly. The dough was soft and fluffy. The centre was packed with creamy, rich crème brûlée custard. The sweetness of the custard was balanced out perfectly with the slight bitterness of the crunchy burnt sugar coating. This was honestly the best donut I have ever had?!
I was very thankful I did not miss out on this amazing little shop. Each donut was definitely made to share, I only devoured mine by myself because it was sooo delicious (and was stuffed for a very long time afterwards).
Just a side random note: I was reading some of the other reviews on tripadvisor. Amusingly, I noticed the store owner responds to all the 2 to 1 starred reviews with a lot of sass. I'm glad I liked the store and didn't get on his bad side?.