If I recall correctly, we originally came to Haeundae because B had found this greatly reviewed Korean BBQ place on some website. Unfortunately, we didn't check the operating hours and that restaurant was closed when we arrived. Thus, we aimlessly walked around the Haeundae beach area, hoping a restaurant will catch our eyes. Many of the restaurants had huge fish tanks displaying the fresh catch they have – eel, octopus, different kinds of fish that I don't know the names of?, and a whole lot of other sea creatures. It makes sense, because Busan borders the sea. And if you're in Busan, seafood would be something you don't want to miss.
Walking through the food alleys filled with pictures and servers trying to bring in customers, I finally made up my mind on this eel soup. And since B doesn't like seafood, he was just going to watch me while I eat?. However, once we sat down, the owner brought us the menu and we realized that there was a minimum order of 2 people. In other words, if I wanted the eel soup, I would have to somehow manage to finish a humongous 2-people portion all on my own. Bummer?. We politely thanked them and left the store. We did that at another store as well lol. Seems like if you're a lone traveler, you might have trouble ordering just for yourself.
After wandering around some more and checking out the menu before we enter just to make sure there was no minimum ordering requirements, we set foot in this one.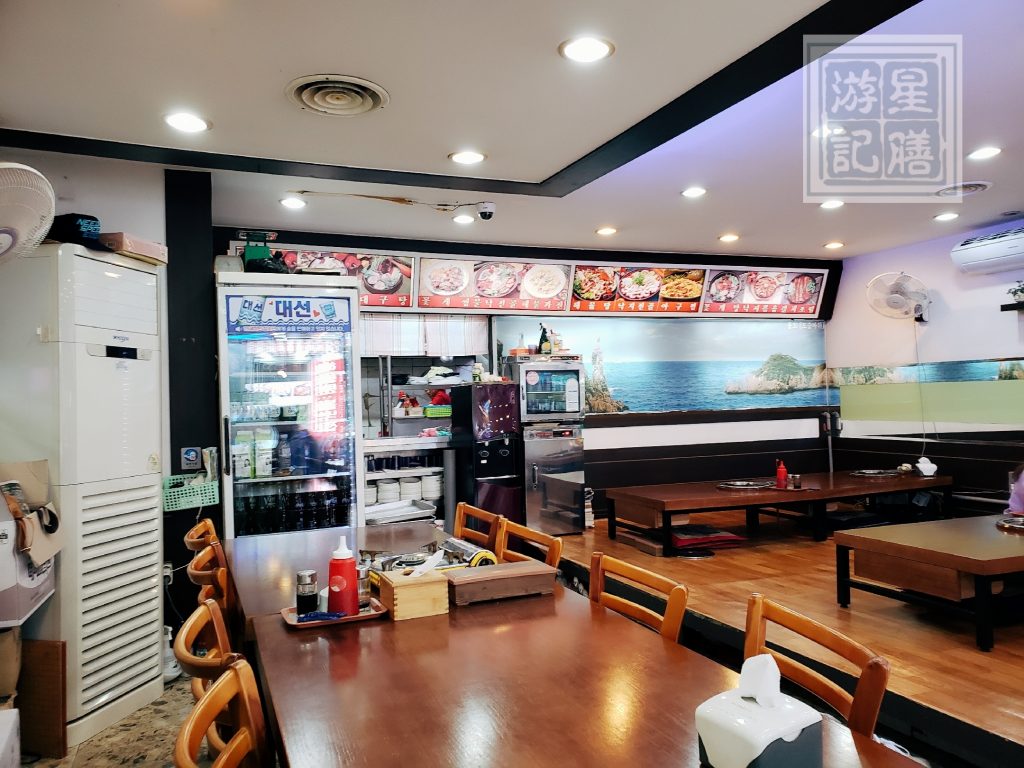 Here's a picture of part the menu on their wall.
There were many side dishes to choose from.  
The lady chef and worker were both super sweet and friendly. She told me she specifically made it less spicy for me. And in my head, I was like "but I actually like spicy food and wanted to try the authentic spicy version?". Regardless, the stew was very tasty! The spicy seafood stew had so many kinds of seafood, they were not stingy at all. There were shrimp, crab, octopus, some kind of fish, and clams. It was like all the ocean creatures came to have a party in my bowl?.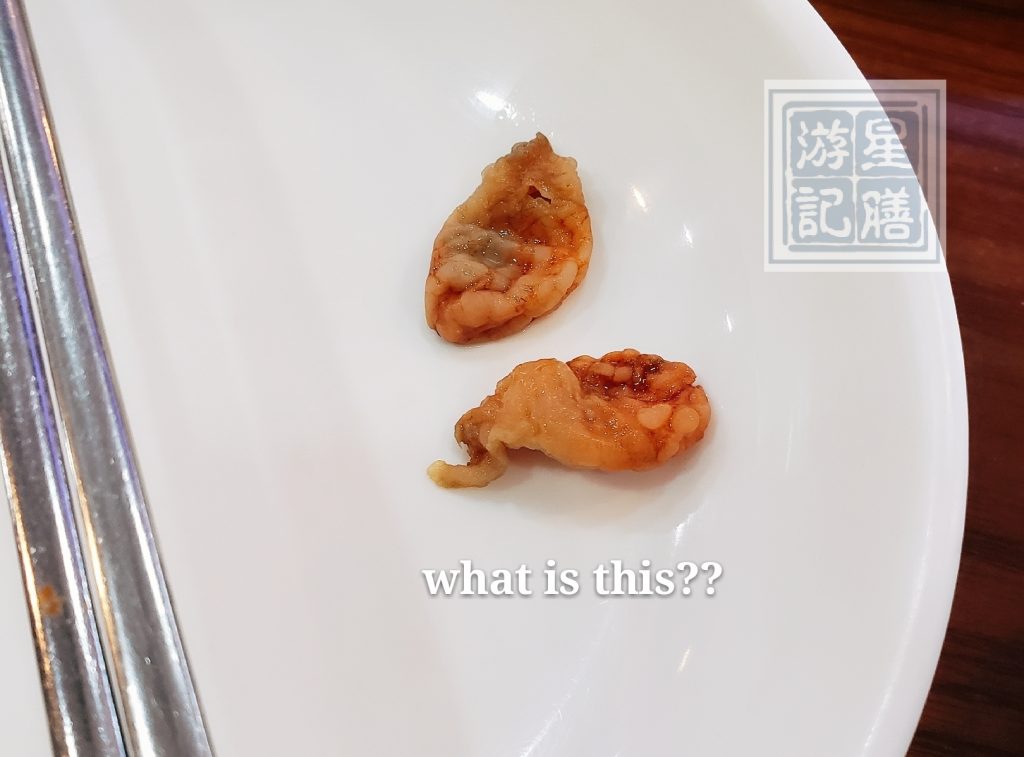 These were unidentifiable things I found in the stew. They were hard to bite and tasted slightly sour. Hmm, anybody know what these are? 
The abalone rice porridge was slightly bland for me, in comparison to my stew. It had bits of fresh abalone sprinkled throughout the oceanic creamy rice congee. I ordered it because I remember reading a guide that said it was iconic and precious. I think it would be a good dish to have on days when you are not craving heavy flavours and want something comforting or easy on the stomach.
Hongdo Spicy Seafood Stew
11, Haeundaehaebyeon-ro265beon-Gil, Busan (I may or may not be correct, found this on Tripadvisor)
Abalone porridge – 15,000 kwon
Seafood stew – 15,000 kwon