We were wandering in the neighbourhood near Les Halles, a shopping center and a subway station. There were plenty of restaurants and bakeries along the side of the road, all filled with assorted crowds of people. I had my eyes on the Comptoir de la Gastronomie. However, it said online that there were no reservations left until Thursday, which would be two days later. Well, I decided to try our luck anyways.
There was only a handful of indoor seating. Half of the restaurant is set as a gourmet grocery store selling truffles, caviar, salt, canned goods and wine.
Luckily, there were still open seating at the bar✌.
It was very busy. They had new customers dropping by or calling in non-stop to check if they have spots. I should say that they also have outdoor seats under heat lamps. But it is January and I would hate to have my dishes cool before I could finish. Plus, I love sitting on high chairs.
The servers were all super friendly, attentive and quite fluent in English, which was a bonus for us. It has been hard for us conversing with my minimal French.
I opted for French onion soup because I wanted something warm and I wanted to taste the real deal. It was simple with sweet onions and soaked bread under a cheesy cover, but it was very yummy. I was surprised the soup stayed piping hot the whole time in the ceramic bowl, definitely a good choice for a cold day.
B had their roasted duck breast. The duck was seasoned perfectly, and it went flawlessly with the balsamic sauce.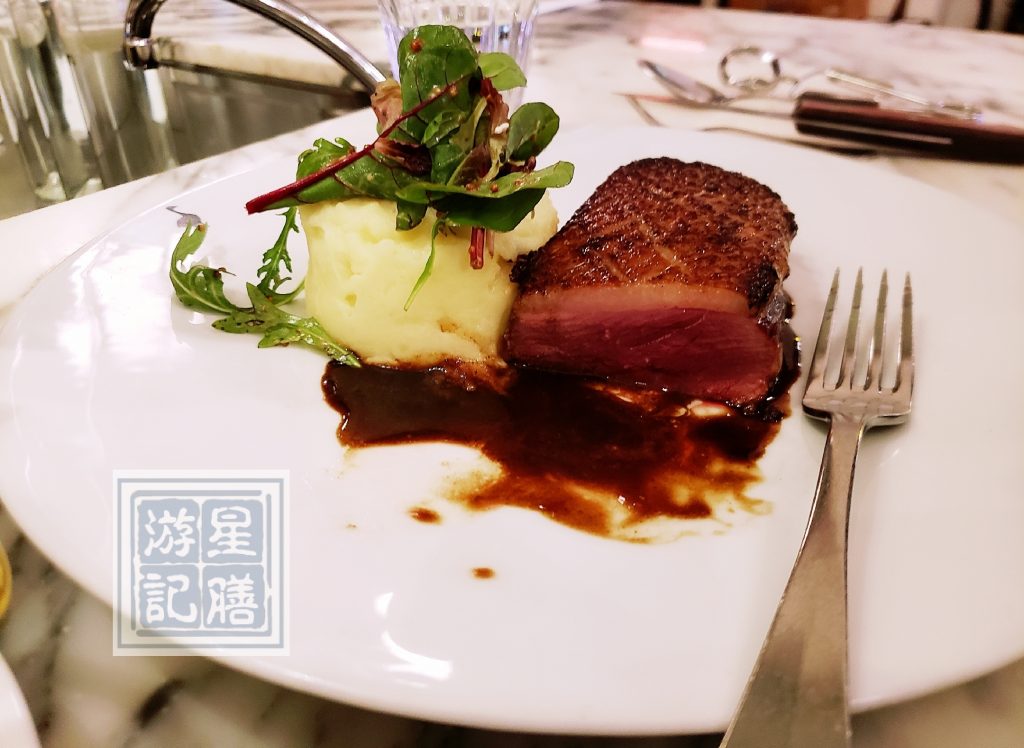 I just loved the duck so much, so I took a profile picture of it, lol. You can see the meat was tender and the layer of fat on top was not greasy at all.
When you come to France, you can not skip out on their signature snail. So I ordered a small serving of their Burgundy snails. They have special tongs for holding it and a two pronged fork to remove the meat. B didn't like the idea of eating snails. I was not a huge fan of the snail because of the sauce was just plain salty to me and there was nothing special with the texture or anything.
We both had a wonderful time and an amazing dinner.
I would totally come back! (And make sure I reserve well ahead of the time).
Comptoir de la Gastronomie
34 Rue de Montmartre, 75001 Paris
French onion soup – 11 euro
Roasted duck breast – 19 euro
Burgundy snails (6) – 9.50 euro