Brunch is literally my favourite meal of the day, don't know if I have said that yet. Since Over Easy was top-rated brunch restaurant at similar levels as Cinnamon, we had to compare it for ourselves.
Note that they will only seat you once your entire party is here. Their menu is small, but still has bountiful choices to satisfy everyone's cravings.
Here's B not cooperating for photos, like million other unwilling boyfriends out there?. He ordered the custard French toast, which they make on order, so it took longer to come out. The thick custardy toasts with a crunchy exterior was quite enjoyable.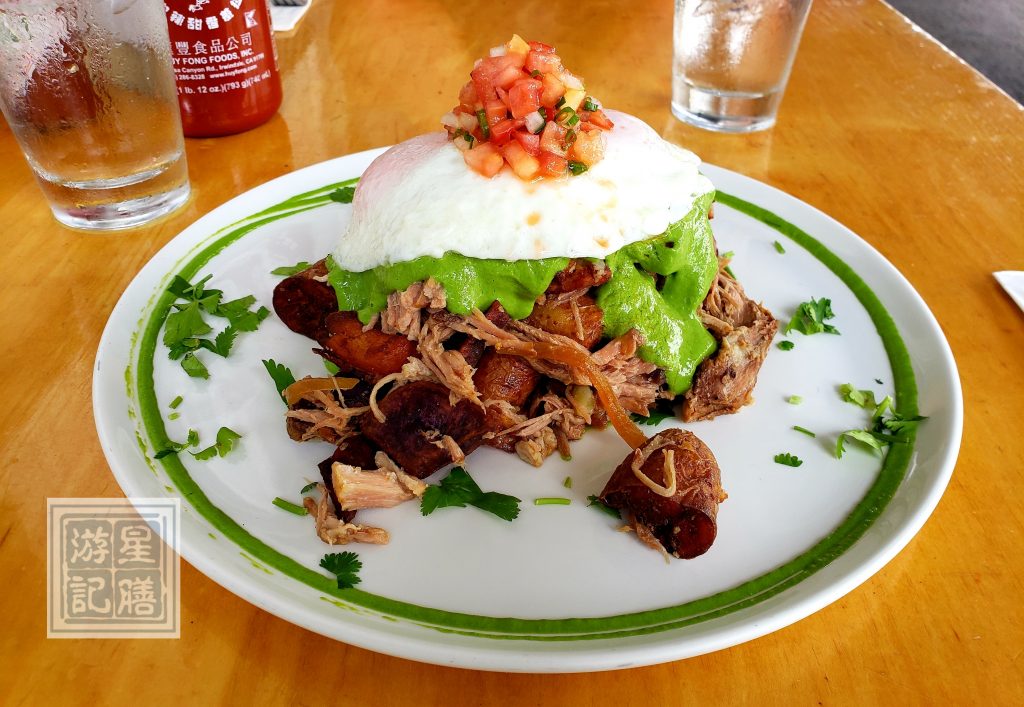 I opted for a savoury plate of Kalua pig hash. The kalua pig was juicy and delicious, albeit a bit salty for me. The hash was a combination of regular potatoes and purple yam, which was a nice local twist. I liked everything on my plate and the portion was fair.
In my opinion, Over Easy was a pretty decent brunch place, but Cinnamon still takes the first place in my head for brunch in Kailua.
Over Easy
418 Kuulei Rd #103, Kailua, Hawaii
Custard French toast – $15 USD
Kalua pig hash – $16 USD