Following a local guided tour of the historic and hip Mouraria neighbourhood, we found Cantinho do Aziz, an African restaurant. The neighbourhood was very lovely to walk through, picturesque at many different angles, each wall and turn full of stories. If we weren't hungry, we could have probably spent the whole day wandering through Mouraria.
It was a gorgeous day to dine out, to sit under the white umbrella, against the yellow wall, and on the cobblestoned alleyway. Our waiter was super friendly.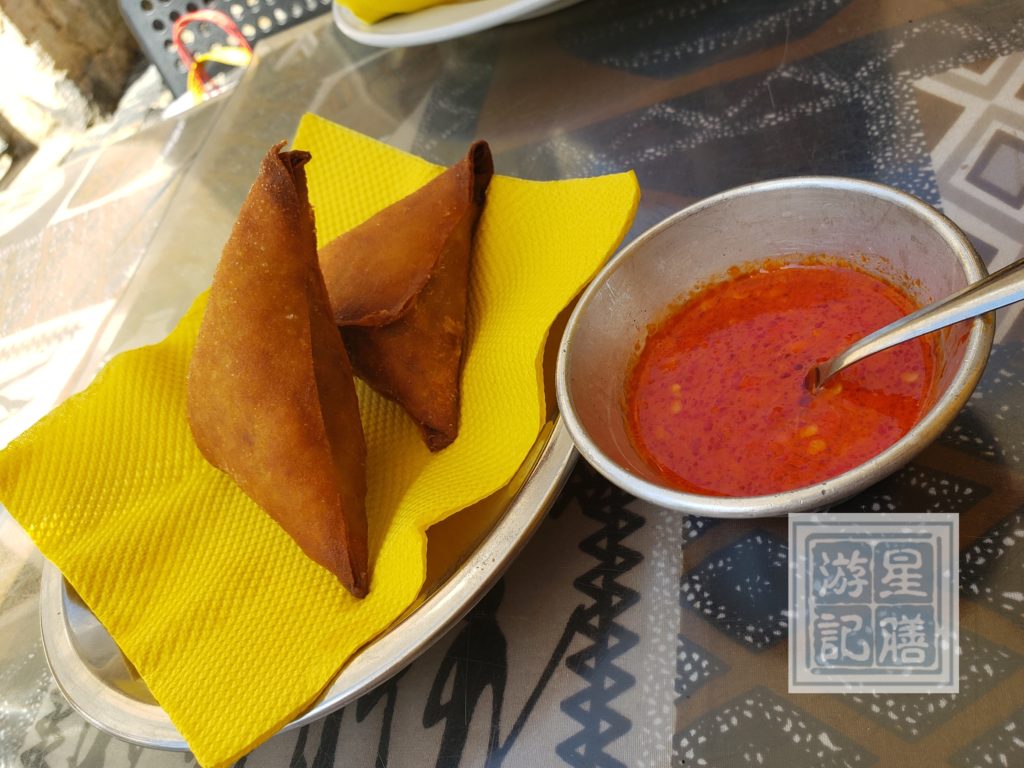 Started with some beef samosas (chamussa de carne). The shell was crisp and thin. The hot sauce was amazing! It elevated the samosas to the next level.
I ordered makoufe, which consisted of crabs and prawns cooked with leaves and cabbages in a coconut sauce. I liked it! The prawns were tender, sauce was creamy, and I added some of the hot sauce for some extra zing.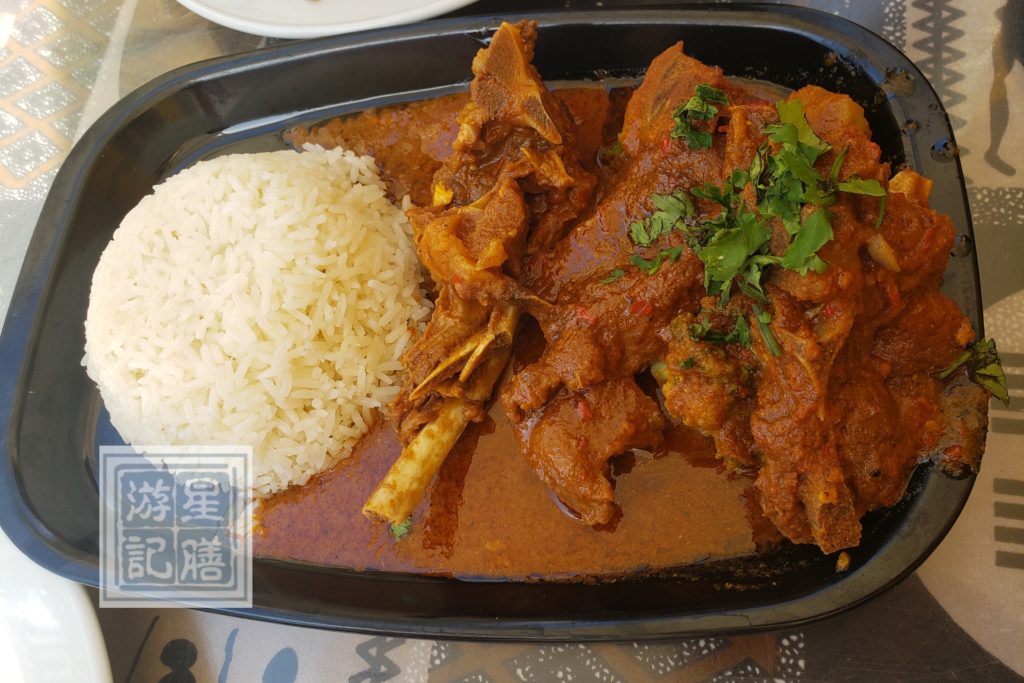 My friend ordered the lamb chops, bakra piripiri. Apparently, Mark Weins raved about this dish in his youtube video. The lamb was juicy and the red spicy sauce was delish and flavourful.
Verdict: Would come back to try the other dishes, along with some more of their hot sauce?.
Cantinho do Aziz
R. de São Lourenço 5, 1100-530 Lisbon, Portugal
Makoufe – 14 euros
Bakra piripiri – 19 euros
Chamussa de carne – 2 euros each