We stumbled into this quaint little shop for dessert while searching for other food.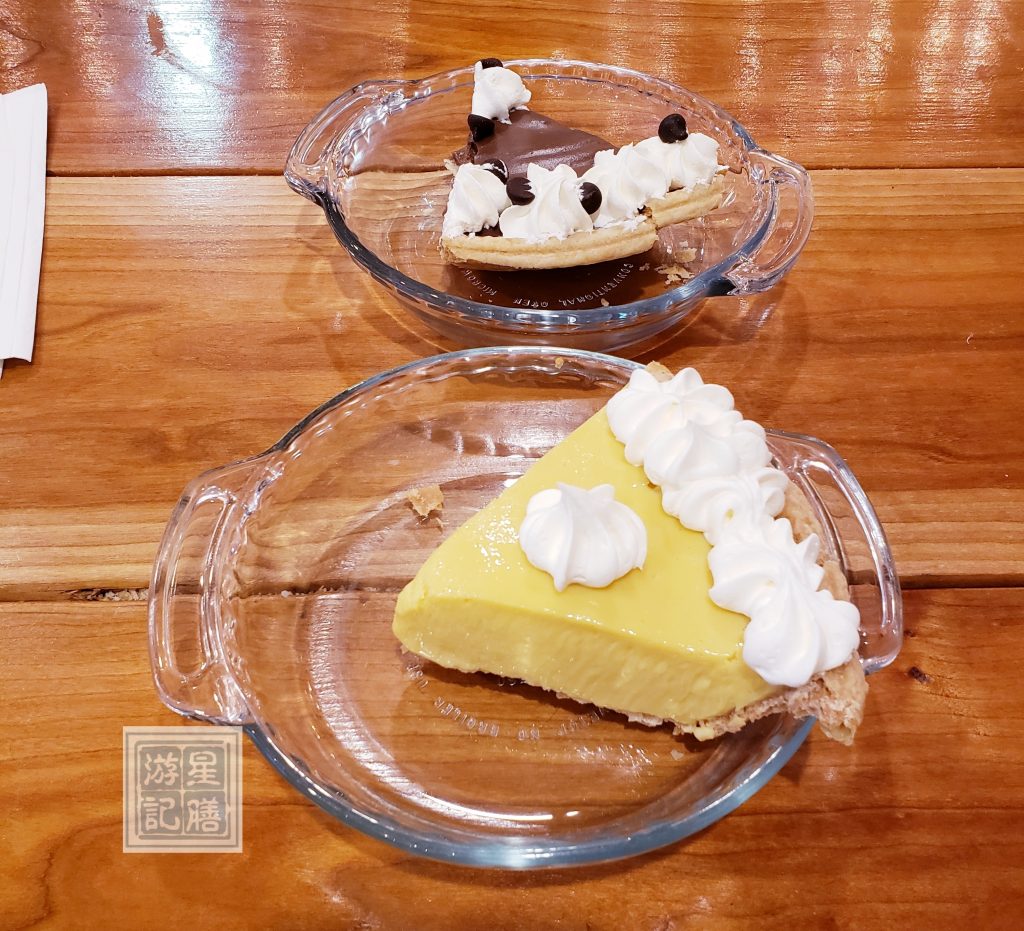 I ordered a slice of the lilikoi pie. I don't usually eat pie, but I would say this was a pretty darn good piece of pie. The crust was light and full of layers, not too oily or overpowering, kind of reminded me of mildly salted crackers. The filling was sweet and tart in perfect ratio. The whipped cream on top added another layer of richness and toned down the tart and sweetness. B's chocolate cream pie was decadent. I still prefered tarter pie over plain sweet pies.
Dean (from the Supernatural TV series) would have loved this place?.
Maui Pie
1280 S Kihei Rd, Kihei, Hawaii
Lilikoi pie (slice) – $5.50 USD
Chocolate cream pie (slice) – $5.50 USD