This was a restaurant on top of a upscale hotel, you can take the elevator straight to 17th floor. It offers an amazing panoramic view of Porto?!
We opted for their set menu of Panoramic lunch, which included bread, starter, main and coffee or water without gas. The price for all of that was only 16 euros?! I was surprised they didn't charge you more for the view. And this was in September 2019, so they probably change their menus every so often.
Starter options included soup or salad. I picked the spinach salad with cherry tomatoes, which was an average salad, not bad and not stunning.
For the main, there were 6 choices – salmon, assorted grilled fish, cod, duck rice, veal, or vegetable risotto. I got the assorted grilled fish, which had salmon, cod and swordfish. The grilled salmon and cod were delicious, I didn't really like the swordfish as it was dry. The first picture was the veal option.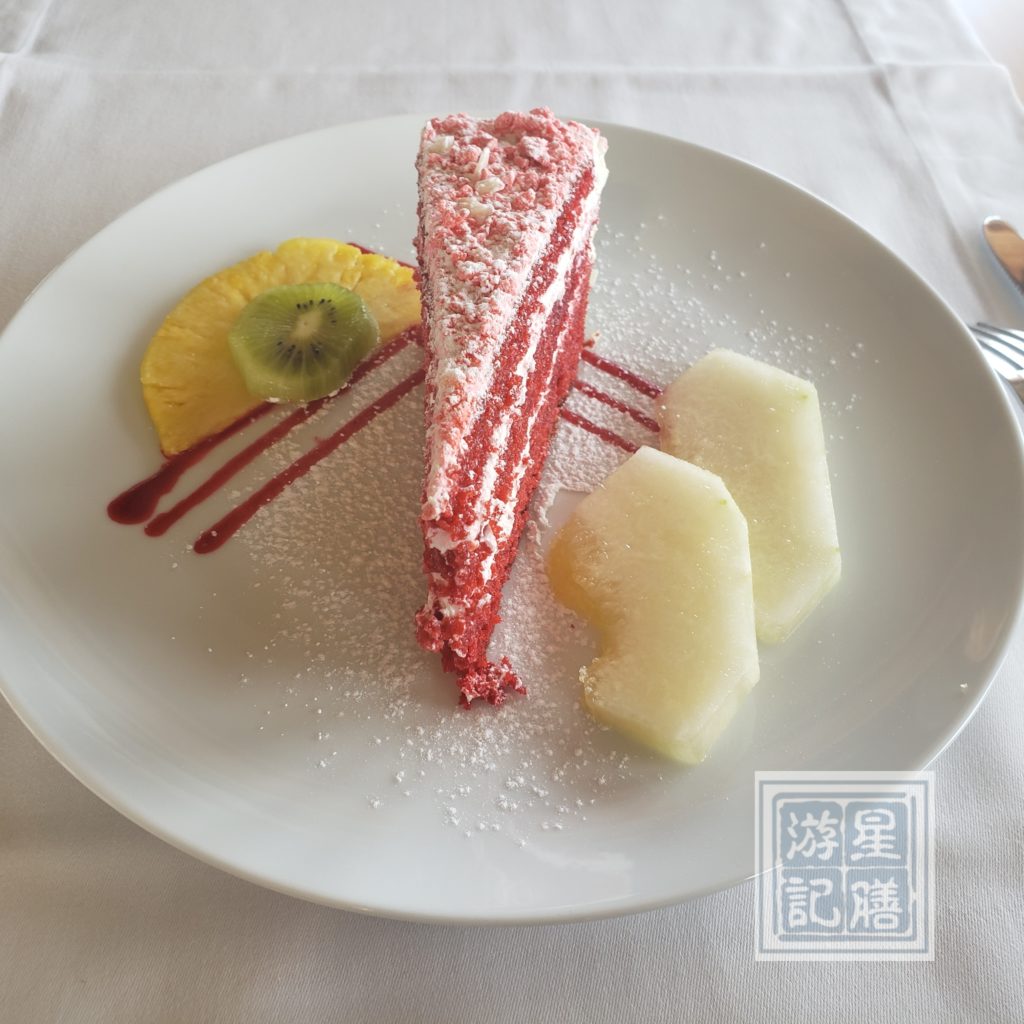 We ended up relocating indoor for dessert as it was just too hot outside, even under the shade with occasional water mist. The assorted dessert was a few pieces of seasonal fruit with a slice of red velvet cake (maybe?). The cake was moist but nothing extraordinary.
Verdict: I would return for the panoramic lunch set because of its great value and service plus spectacular view of Porto! But the dishes seemed mediocre, so I wouldn't go back just for their food.
17º Restaurante & Bar
Rua Bolhao 223 179, Porto, Portugal
Panoramic lunch – 16 euros
Assorted dessert – 2 euros