We came to Boots & Kimo's because this was another one of the top rated brunch place on Tripadvisor (4) and Google (4.2) in the area.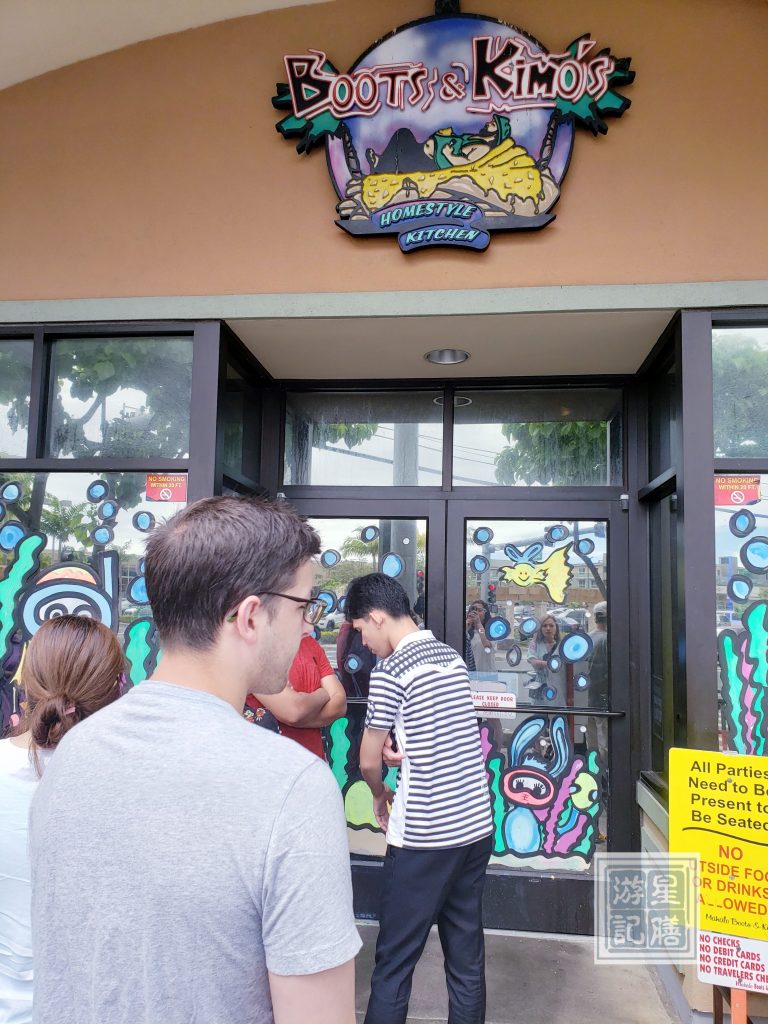 There was an enormous line outside the restaurant. There must have been a stop for tour groups because 90% of that line comprised of Japanese tourists. Again, some of the similar rules that I had seen around Hawaii – all parties must be present in order to be seated, and CASH ONLY. So we waited in line for a good 15 minutes to put our names down on the list first. Then we waited another 30 – 45 minutes or so until we got seated.
B got the okolehao omlette. Thinly wrapped omlette stuffed with jalapeno peppers, cream cheese and salsa. It wasn't that spicy for me. And I'd consider this omlette mediocre, not bad not great.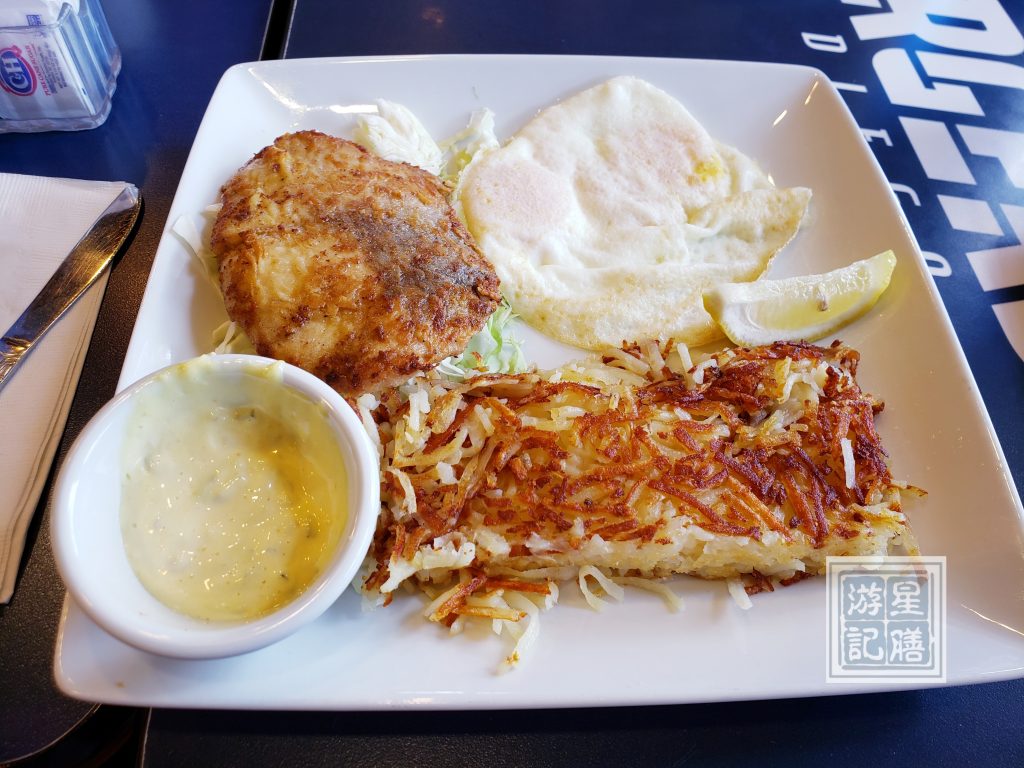 I ordered some seafood since we were on an island surrounded by ocean – from the sea boots mahi mahi. The mahi mahi was lightly battered and fried very nicely, better than the typical battered fish I have had. I liked their hashbrown, crispy on the outside and soft on the inside.
Apparently, they were known for their banana pancake with macadamia nut sauce. I'm glad someone in our party ordered it! The pancake was fluffy and airy, better than Cinnamon's in my opinion. The macadamia nut sauce was the perfect replacement for maple syrup, not too sweet at all.
Overall, this was a so so brunch place for me.
Boots and Kimo's
151 Hekili St, Kailua, Hawaii
Okolehao omlette – $12.95 USD
From the sea boots Mahi Mahi – $17.99 USD
Banana pancakes with macadamia nut sauce – $16.99 USD